Our Mission: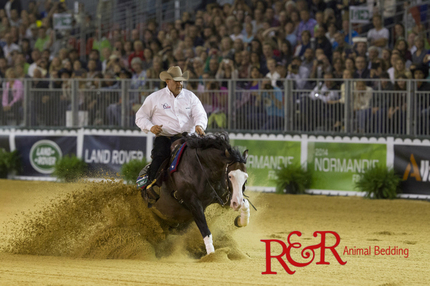 R & R Animal Bedding looks to provide a
non-toxic, soy-based recycled newspaper
bedding that is vacuumed and compressed to provide biodegradable shavings. This animal bedding is good for both your horse and the environment. Made locally in Lapeer, Michigan, R & R Animal beddin

g deliv

ers across the country to accommodate the various horse industries. Use this paper bedding on a daily basis or at a show and you will never return to your average animal bedding.
Benefits of R & R Animal Bedding:
Your stalls are going to stay cleaner, dryer, and smell better
Cost-Effective
Environmentally Friendly
Safe & Sensitive
Availability
---
Research
The Unversity of Vermont tested water absorbency rates of paper bedding at four to six times greater than dry sawdust and ten times greater than straw or hay.
Colorado State University Department of Animal Science's study of recycled phone book paper versus sawdust as bedding for horses concluded that "the phone book paper bedding was more absorbent, had a cleaner appearance and had lowered aerial ammonia levels than the sawdust bedding."
A University of Florida Horse Research Center study comparing paper bedding material against straw and wood shavings stated, "The horses on straw required an average of 17.9 lbs. per day. Those on wood shavings required 39.5 lbs. per day, while those on paper required only 12.2 lbs. per day."